**WARNING:  THIS POST MAY CONTAIN ADULT WORDS LIKE (AND NOT LIMITED TO):
•   VAGINA
•   RECTUM
•   OVARIES
•   MENSTRUATION
•   PERIOD
•   TAMPON/S
•   BLOOD
•   PERIOD BLOOD
•   BLOODY
•   DIARRHEA
•   SHIT
•   BLOODY DIARRHEA/SHIT
•   TITTIES (Okay, maybe not, but I can never rule it out)
IF YOU ARE GOING TO GIGGLE LIKE A 12-YEAR OLD BOY DURING SEX-ED, PLEASE GATHER YOURSELF FOR 3 MINUTES AND GET IT OUT OF YOUR SYSTEM**
THANK YOU,
MANAGEMENT
If my memory serves me correctly, my most recent laparoscopy was on March 7th, which was 12 weeks ago, and 12 weeks (and 3 days) before June 2nd. Why is June 2nd relevant, you ask?  Well, you curious little monkey, you, let me tell you why:
I am having my first second third fourth laparoscopy for the lovely, virtually invisible, chronic illness with which I begrudgingly live:  Endometriosis.  Or, Endo, as I commonly refer to it. However, FUN FACT:  as it was recently brought to my attention, apparently "endo" is also another name for a type of pot?
 The bottom tips of the marijuana plant that accumulate the most resin and crystals after being hung to dry.

"Because it's so dank, endo usually costs more."
Thanks, UrbanDictionary.com.  My very sheltered little mind has just been expanded, and my horizons broadened.  And I also had to intervene and add an apostrophe to "it's," because…Urban Dictionary.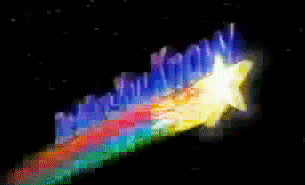 via GIPHY
So, no, when I say I have "endo," I do not mean that I have the bottom tips of the marijuana plant at my disposal.  Sorry to disappoint.  Go find your Dealer.
I feel like I am talking about this illness every single day, all day, to everyone.  Always.  If you're sick of hearing it, you can only imagine how sick I am of having it.
But I feel like I should back up a tiny bit.
What exactly is Endometriosis??
It's funny, seeing as I have had this chronic illness for a few years now, I should be able to rattle off the exact definition of this damn disease.  However, every time I try to define it out loud, I stumble over my words and I look like I have zero clue what exactly is going on with me.  I typically look up (with a look of humiliation and exasperation) at the Walking Dictionary (aka Aaron) for an actual definition of what the fuck is going on inside my body.   #embarrassing
Well, for your betterment, I have looked up a pretty concise definition from the Cleveland Clinic because Aaron isn't here right now, and I can't embarrass myself in front of him again:
The inner lining of the uterus is called the endometrium. During a menstrual period, the lining of the endometrium is shed through the vagina. In endometriosis, fragments of endometrium develop in places other than the inner lining of the uterus. These fragments may develop on the ovaries, or sometimes on the fallopian tubes, the vagina, the peritoneum, or the intestine.****

Most women find out about their diagnosis of endometriosis when they note pelvic pain or severe menstrual cramps. Endometriosis can also make it difficult for a woman to become pregnant. Mild forms of endometriosis are common and may not require treatment.
****Except in my case, where, yes, the fragments and lesions are on my ovaries, my tubes, my vagina, peritoneum, and my intestines, but ALSO in my bladder and rectum.  Rectum?  Damn near killed 'em!  Ugh.  Son of a bitch, right??!
What can I say?  I've always been an over-achiever.
My Cleveland Clinic surgeon (yes, I have graduated to an illness shitty enough to be treated at CC Main Campus) scheduled an MRI for me, in order to see the extent to which my Endo has grown.  I have had these crazy UTI-like symptoms during my most recent periods.  Pain so, so bad, my vision has been blurred, and I honestly can't see straight while I pee.  However, I only had these symptoms during my period, and not any other time, so it didn't seem like a true UTI.  He suspected that the Endo had spread to my bladder, but an MRI would reveal to what extent it had spread, if at all.
Also, during my periods (and other times, occasionally), I have sharp, stabbing, shooting pains in, well, my butthole (or, rectum, if you're an actual adult). Like…doubled-over, I legitimately can hardly breathe, stabbing pains in my butt.  I'll be in the middle of a sentence and I actually have to bend over at the waist and take deep breaths.  Pretty much out of nowhere. Oh, and I also suffer from painful diarrhea.    Because, why not just have cramps and bleed during your period, when you can also have butthole pain, bloody diarrhea, and fiery urination?
Don't you just love it when I share?

So, with these reports, he scheduled an MRI to take a look at my bladder and rectum.   FUN FACT: They inject lubricant into your va-jay-jay and into your butt for the MRI.  So, ladies, if you ever plan on getting suuuuuper freaky-deaky with your significant other at any point in your life…immediately following your pelvic MRI is the most opportune time.  No, I did not take advantage of this.  I am here only to provide advice and encouragement.  I am not your sexual guinea pig.  Ok, this got super weird, yet I am not going to delete it.
…Where was I?…
Ah, yes, the debilitating illness that has, essentially, interfered with ALL aspects of my life.  Right.
The MRI revealed "extensive" endometriosis in my bladder and rectum (and vagina, and ovaries, etc.).  I believe my surgeon used the phrase, "It looks like there was a dump truck full of endometriosis, and it was emptied into your rectum."  Awesome.
Because of the location of the Endo lesions, and the severity to which it is in my bladder, I will definitely need a catheter for a few days.  Hey, FUN FACT:  I don't have many fears in this world, however having a catheter is one of them.  No joke.  I am legitimately terrified of having one, having it removed, and possibly having it put back in, if my bladder and ureter don't cooperate.  So there's that.  And, depending on where the Endo is in my rectum, there is a small (ok, pretty large) percent chance that I will need a colostomy bag for a while, because my surgeon may have to take out part of my rectum when he removes the endometriosis.  I am meeting with my Colorectal surgeon tomorrow morning, and I'm sure he will fill me in (no pun intended) regarding the Shit-Bag, and if I will need one.  I think it'll be a wait-and-see type of deal, and I will either wake up on Friday with a Shit-Bag tethered to my stomach, or not, and I will either wake up relieved or pissed off.  50/50 chance. What a shitty situation.  Heh.  Pun totally intended.
Ok, I get it.  I probably seem like I am making light of this illness.  According to two of my surgeons (yes, kids, I have more than one type of surgeon on June 2nd), I have an "extremely severe case" of Endo.  So, no, I am not sitting here with a tiny little case of it, and making fun of the disease.  I really don't want to come off as ignorant or rude when discussing this topic.  The amount of heartbreak and anger and sadness and depression this stupid illness has caused me is UNBELIEVABLE.  However, I use humor to tackle my "big, bad" issues in my life:  Mom, Dad, and now…this.  Here is how I see it:  If I can't laugh at all this mess, what am I going to do?  Cry?  And, believe me, I do that, too.  
Because of Endo, my body shape and weight fluctuate like you wouldn't even believe. There are days I honestly can't fit into any of my pants and I am embarrassed to wear anything slightly form-fitting on top.
But, that comes and goes.
Because of Endo, I have debilitating pain all over my body.  Not just my pelvic region or in my nether-regions.  Lower back pain.  Leg pain.  Swelling that just slows me down.  Days I physically can't move and literally can NOT get out of bed.  Working out at the gym?  Ha!  I try, but when it hurts to walk, I promise it hurts to run.  That, and I don't like showing off my massive guns in front of the girly-men.  *hair-flip*
But, that comes and goes.
Because of Endo, my depression level has skyrocketed, and there are days I don't want to get out of bed.  I don't want to shower.  I don't want to talk to anyone or make plans.  I cry, randomly.  I feel really sorry for myself.  The depression aspect of this scares the living shit out of me (not a colostomy joke).  And the fatigue?  Don't get me started about the level of fatigue I feel on a daily basis. The fear I can't have children one day is crippling.  Now, with the severity of my case, the fear is even bigger.  Bearing children, and being able to give Aaron his tiny, little brainiac mini-Aarons is something that I don't want to do – it's something I NEED to do.  I am not going to get on the topic of "your womanliness is directly related to your ability to carry children," because I absolutely, 100% with all of me, do not feel that way.  I understand we could try in vitro fertilization if need be, and I also know we could adopt.  I don't feel like "less of a woman," if I am unable to carry my children.  But being able to have a baby and go through the pregnancy is something I have wanted since I can remember.  So yeah, the fear and depression and embarrassment of this illness is about as real as it gets.
But, that comes and goes.
Because of Endo, I had to step down from a management position at work, and, with my tail between my legs, resume my previous level of employment.  I couldn't make meetings, I was missing days because of the pain.  It directly interfered with my ability to carry out my job as well as I could have.  I couldn't shout, "HEY, PEOPLE, I HAVE A DEBILITATING CHRONIC ILLNESS, THAT'S WHY I MISSED THAT MONTHLY MEETING!!!!!!" so I powered through as best as I could, despite how I probably looked to those who didn't know any better.   Sometimes, Endo directly impacts my ability to go to work.  Like I've said…
But that comes and goes.
Want to know what doesn't come and go?
The support I've had from my family and friends.  The strength my loved ones have shown when I have been at my worst.   Driving me to my surgeries.  Being there when I came out of anesthesia.  Giving me Lorna Doones and apple juice.  Tending to my every need when I recovered at home, despite my horrible attitude (I am THE worst patient, oh, my, god).  Being a literal shoulder for me to cry/sob/snot on.  Feeding the EndoMonster whatever it was craving that night (usually lasagna, and I have no idea why).  Taking my mind off of this stupid illness when nothing else could.  Understanding that my mood swings and depression aren't an act or directly related to them…it's part of the Endo gig.
Want to know what doesn't come and go?
My absolute passion and drive to find a cure for this dumb life-disrupter.  I talk about it, incessantly.  To everyone.  Always.  Why, though?  Because so many people don't even know what it is. And the cause?  It's unsure at this point in time, what exactly causes Endometriosis.  I have researched it, and this is the most common answer:
There are different hypotheses as to what causes endometriosis. Unfortunately, none of these theories have ever been entirely proven, nor do they fully explain all the mechanisms associated with the development of the disease.

Thus, the cause of endometriosis remains unknown.

Most scientists working in the field of endometriosis do agree, however, that endometriosis is exacerbated by oestrogen. Subsequently, most of the current treatments for endometriosis attempt to temper oestrogen production in a woman's body in order to relieve her of symptoms.

At the moment there are no treatments, which fully cure endometriosis.

Several theories have become more accepted, and reality is that it may be a combination of factors, which make some women develop endometriosis.
-Endometriosis.org Website
It affects an estimated 176 million women worldwide.  There are some walks and races and things of that nature for this illness, but none in Ohio.  No walks, no 5ks.  Nothing.  The statistics regarding infertility are staggering, and it remains this silent nuisance that affects women not only physically, but emotionally, too.
Why is it hardly discussed? Actress Lena Dunham is so open about this illness – you should read some of her heart wrenching posts and articles about her.  But why is it so unknown, other than her blogs and occasional media attention?  Is it because it has to do with girly things, like menstruation, tampons, vaginas, and icky topics that make little boys giggle and even turn grown adults various shades of red?  I don't know.   I do know that when you're a teenage girl and you have bad cramps, other people (not just teenage boys, but grown-ass adults) will make you feel bad about it.  "Get over it."  "You're fine."  "Stop using cramps as an excuse not to go to school."  "Why do women have couches in their bathrooms?  Oh, it's because of their (eye-roll) *periods*…"  It has been a taboo topic since I can remember – a measure of a woman's strength -whether she whined about her period, or not.  I was very lucky that Mom never made me feel bad for having bad cramps and occasionally staying home from school, but I don't think I had this illness when Mom was alive.  Actually, who knows how long I've had it?  It can stay dormant and quiet in your body for years, without a sign or symptom to be had.
I was very lucky to grow up in a family where it wasn't taboo.  Who knows how long other women have to silently suffer with this disease before it's too bad to ignore?  What about countries, like Nepal, who shun menstruating women, or other countries that don't have the funds to provide adequate forms of  protection and sanitization?  Women are sent to huts, literal huts, while they are on their period.  Some impoverished countries cannot afford sanitary pads, and little girls and women are forced to use leaves!  What about them?  What about those women?  It is bad enough to have a typical period, but can you even imagine having Endometriosis in a country like that?  It makes me sick, and this is why I talk about it, nonstop.  To everyone.  I am extremely lucky.  I have been blessed with living in a suburb that is 30 miles away from one of the best hospitals in the nation.  I am blessed to have two of the best surgeons in this field.  But some women aren't as lucky.  Some women aren't even allowed to discuss this topic, let alone seek treatment for it.
Want to know what doesn't come and go?
This illness.  Unfortunately, despite numerous surgeries and doctors' visits, I will always have Endo.  Always.  The pain won't always be crippling, and I won't always have swelling and flare-ups.  But, I will always have this illness.  My game plan is to have another surgery on Friday, and start progesterone treatment, which will hopefully suppress the estrogen growth and reduce the risk for Endo, because I won't have as many periods.  It was explained to me like this:  "Imagine you're frying chicken, and grease splatters. It goes all over the place, but it only splatters when you're frying chicken.  If you don't fry chicken, no grease will splatter."  Endometriosis works like that.  Only instead of frying chicken, I'm having a period, and instead of grease, it's blood/endometriosis that's splattering all over the walls my body.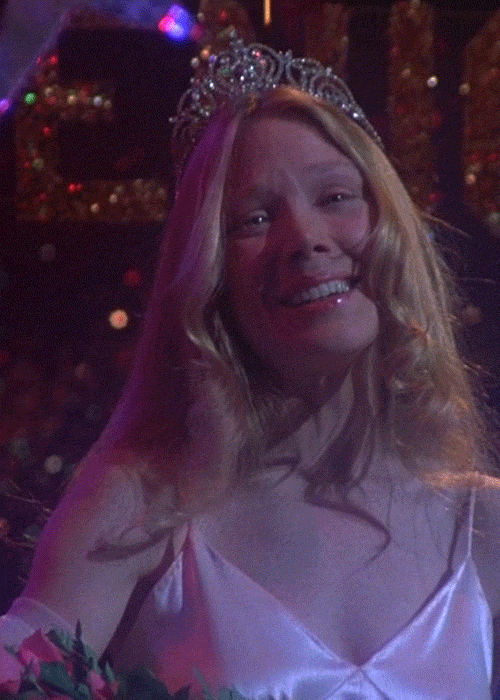 Also, in addition to progesterone treatment, I will resume a "Whole30″ish diet to reduce symptoms and pain.  There is an actual Endo Diet, which is extremely similar to Whole30, and, as I have said in the past, when I was on Whole30, my Endo symptoms were basically nonexistent.  That lifestyle isn't super easy to maintain indefinitely, and I have totally fallen off the wagon as far as my diet is concerned.  But man, I would rather cut out dairy for the most part than live like this.  People ask me, "Won't it go away if you have a hysterectomy?"  Unfortunately, no.  The illness can come back in the same spots, or in other parts of my body. It has been known to spread to organs outside of the uterus, including the liver, lungs, and even the brain.   My surgeon said the words to me, "When you wake up from surgery on Friday, all the endometriosis in your body will be gone."  I wanted to cry, it sounded so good.
And, as I sit here, on my front porch, I am mentally prepping for the next few weeks.  My surgeon told me today I *should* be out of the hospital by Tuesday next week (yay!!!), but "the pain is going to be pretty severe" (boo!!!).  I am also told that I will definitely need some recovery time on the couch, which means I'm going to drive Aaron up a damn wall, and Heidi and Larry will, probably, jump up onto the couch, and land directly on my incisions.
So, until Friday, I will sit on my porch, read a little bit, write a little bit, and enjoy the sunshine.  I hope, pray that my life will change (for the better), at least temporarily, after Friday.  While it's scary to think of all the things they're going to do to my tiny little body (my poor rectum), it is a relief to think that I may find some relief after all is said and done.
With all this said, I will gracefully and eloquently end my blog like this:
I don't have enough middle fingers to salute this illness.
Please check out these websites, which are full of information:
Endometriosis Foundation of America
World Endometriosis Foundation
National Institute of Child Health and Human Development
Love,
Al